ENJOY SHINJUKU WALKING – Cherry Blossom Viewing
ENJOY SHINJUKU WALKING – Cherry Blossom Viewing
2019.01.27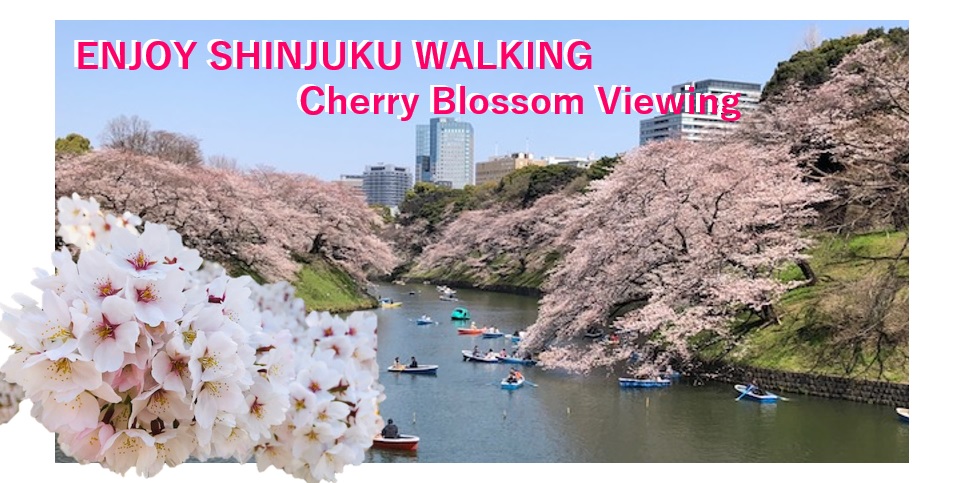 Many foreigners visit Japan to see Sakura (cherry blossom) every year.
I would like to introduce my favorite Sakura spot.
Ueno Park
There are 800 trees of Sakura along the main street in the park.
When Sakura season has come, people get gathered and drink and eat under the trees.
This is one of Japanese culture called "HANAMI".
Every year, Ueno park will be full of people for this.
Here, you can enjoy not only Sakura but Japanese culture "Hanami".
Access
From Shinjuku, take JR Yamanote line and get off at Ueno Station.
The park is located in front of Ueno Station.
It takes about 25 minutes train ride.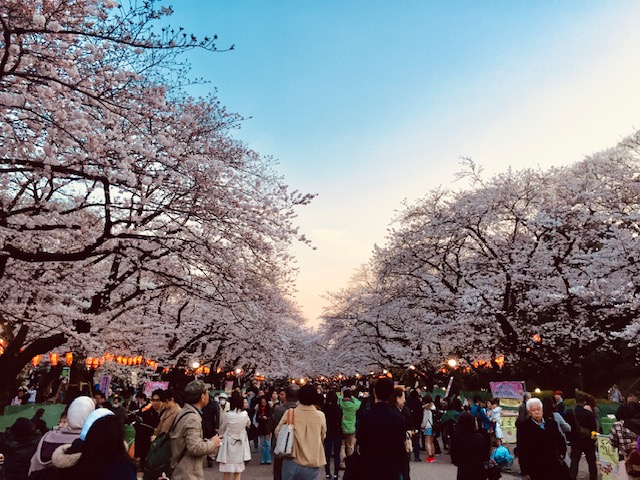 2.Chidorigafuchi
Chidorigafuchi is one of the most popular sakura spot in Tokyo.
The park is near the imperial palace which is surrounded by moat.
Cherry tree bloom along the moat.
There are boats for rent but you probably wait for long time to ride.
The park is always packed with tourists and locals. But still it is worth to go.
You will get nice pictures of cherry blossom.
I would recommend during day time. It is beautiful.
Access
From Shinjuku, take Toei Shinjuku line and get off at Kudanshita station.
It takes about 15 minutes.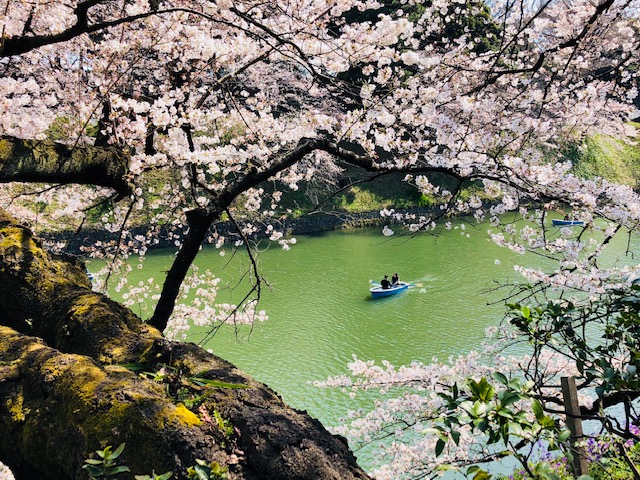 Shinjuku Gyoen Park
Gyoen Park is one of the biggest parks in Tokyo, which is located near Shinjuku Station.
If you don't like crowds, you should go to this park.
More than 400 cherry trees bloom from end of March to beginning of April.
Shinjuku Gyoen Park is also comprised of three different types of gardens,
Japanese, French, and English.
Enjoy the whole park.
You need to pay entrance fee for this park.
It is different depend on the season, but it will be between 200yen and 500yen.
Access
The park is about 15 minutes walking from Shinjuku station south exit.
If you prefer taking train, get on Metro Marunouchi Line and get off Shinjyuku Gyoenmae staion.
It takes about 8 minutes.
Cherry trees bloom very short time about 1 week to 10 days.
Sometime, it starts blooming early and sometime late. It is very difficult to guess when the cherry trees are in full bloom.
We wish good luck to you whoever are planning to visit Japan to see Sakura.