ENJOY SHINJUKU WALKING~Summer in Japan~
ENJOY SHINJUKU WALKING~Summer in Japan~
2019.08.24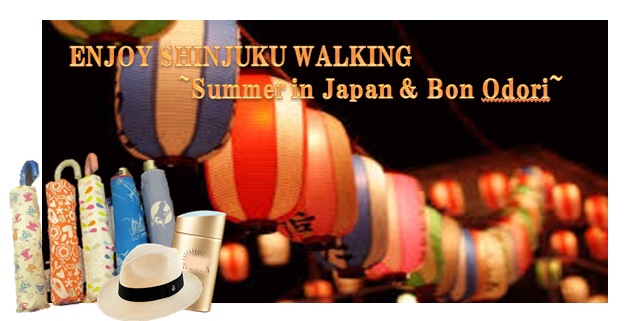 As most people know, Summer in Japan is muggy.
It is hot and humid.
If you are spending summer in Japan, you may need prepare some items.
The sun's UV rays are strong in summer.
If you don't want to get tan, sun block is must item to bring with you.
You will also need hat or cap.
Sun block umbrella is useful in JAPAN.
We sell all kinds of umbrella in the lobby.  If you need it, you can get it from there.
When you are in Japan, please don't forget frequent intake of water and salt even when you don't feel thirsty.
Don't forget all these things, and enjoy summer in JAPAN.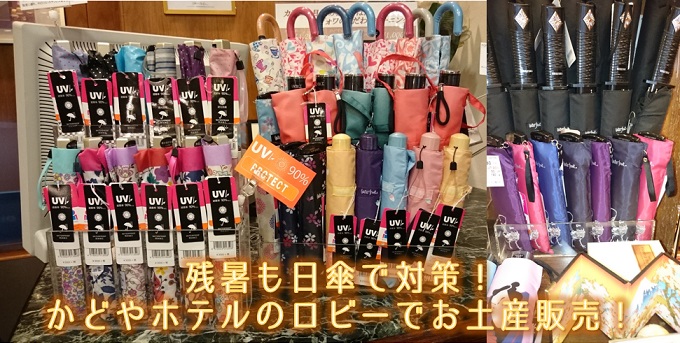 There is some festivals during summer.
Bon odori is the famous festival which will be held in summer.
It is dance festival but not like dance battle or pop dance show.
It is more like folk dance.
People gather at temples or parks in the Obon season and dance with music
Bon dance is originally an event to calm the ancestral spirits, but it is enjoyed as a recreational event nowadays.
The biggest bon odori(traditional dance festival) will be held on Aug 24 and 25 2019.
Please enjoy and feel real JAPAN.
Early bird package is available.