ENJOY YOKOHAMA WALKING~Cup Noodle Museum~
ENJOY YOKOHAMA WALKING~Cup Noodle Museum~
2020.01.27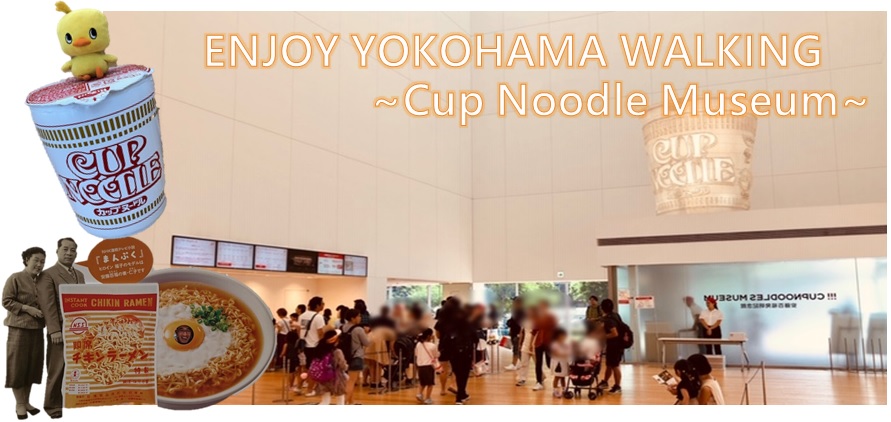 Do you know "Cup Noodle Museum"?
Cup Noodle Museum is one of the most popular spot in Yokohama.
Their attraction is always crowded with people from oversea and locals.
In order to experience these attractions, it is better to book in advance.
You can book thru their web site.
In chicken noodle factory, wear bandana and apron, and you can make your own noodle from wheat. You can also design and draw the package. It is so fun.
You can take noodle you made and their original bandana home with you.
In My Cup Noodle factory, choose your favorite cup noodle from regular, seafood, and curry, and draw whatever you like to on package of the cup.
After drawing, you choose 4 toppings to put it in.
At last, they will wrap it up with plastic film just like cup noodle in stores.

In Cup Noodle Park is athletic park where you can experience how cup noodle is made in factory.
The first product Nissin launch was "Chicken Ramen". In Ramen History Cube, you can see all the noodles Nissin launch up till now. It is interesting.
If you want to hungry, there is "Noodles Bazaar" where you can have some noodle.
Museum shop is also interesting. They have so many goods and many noodles in many flavors you hardly find in market.
Yokohama is about 30 min train ride from Shinjuku.