ENJOY SHINJUKU WALKING-TUNA-TUNA-TUNA~TUNA LOVER MUST GO~
ENJOY SHINJUKU WALKING-TUNA-TUNA-TUNA~TUNA LOVER MUST GO~
2019.02.26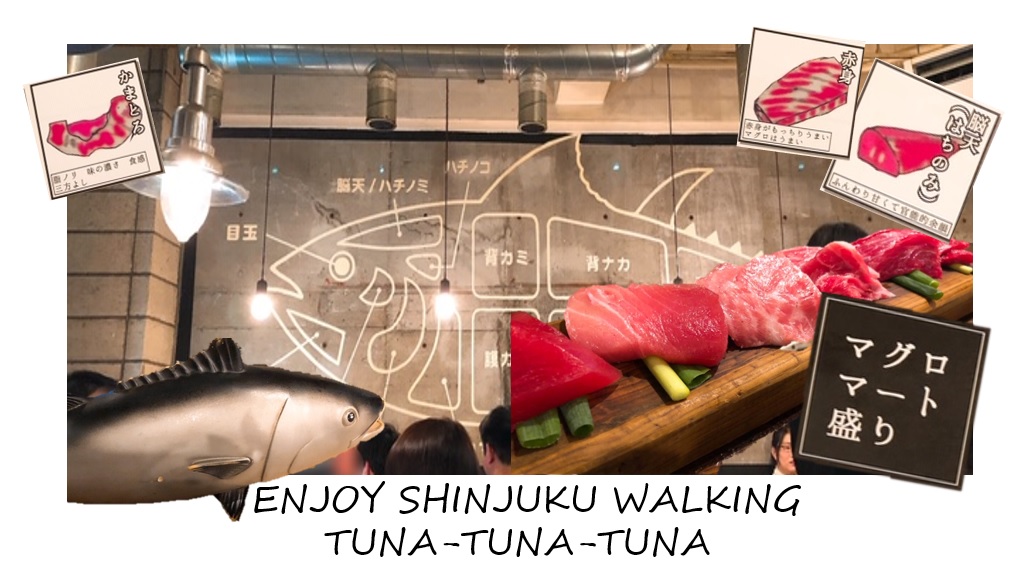 A few weeks ago, I was asked to book a restaurant from our guests. So i called them but their phone was always busy.
I looked up their web site, and found that they are very popular restaurant.
I booked the restaurant a month ago, and  last week, I finally went there.
Maguro Mart is a tuna-specialized restaurant in Nakano. I booked this restaurant one month in advance from our reservation.
The restaurant's name "MAGURO" means TUNA. Enjoy fresh tuna!
If you want to go, you probably have to make a reservation a month early.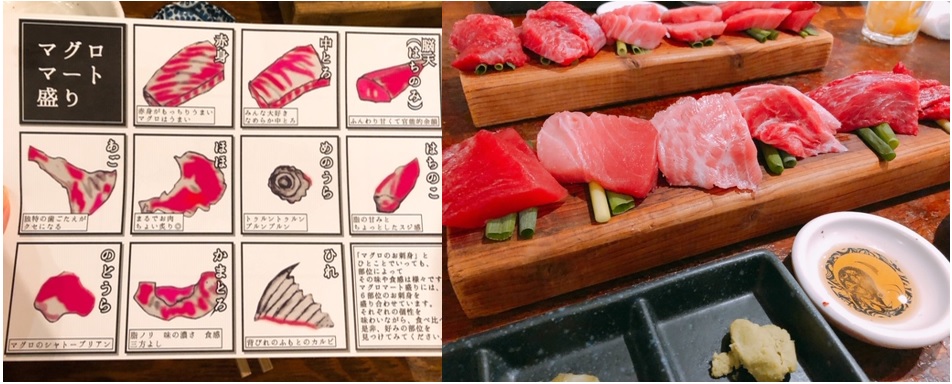 Maguro Mori(Maguro assortment) is one of the must try mune in Maguro Mart.
You can have 6 pieces of Sashimi from 6 different parts of tuna.
The taste and texture is completely different each. Some of it looks like beef and even taste like beef.
To go with this Maguro, I chose "fresh Yuzu Sour". This is alcohol made of YUZU.  Yuze is a fruit which tastes kind like between lemon and orange.
In this season, "fresh Strawberry sour" is highly recommended as well.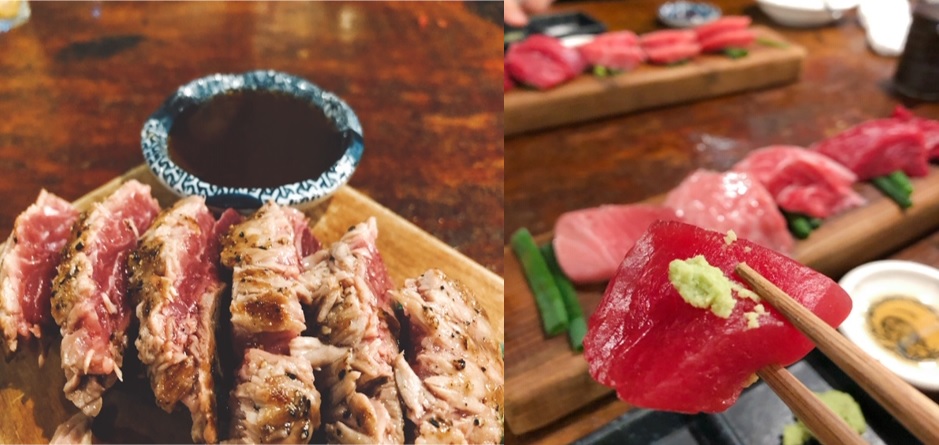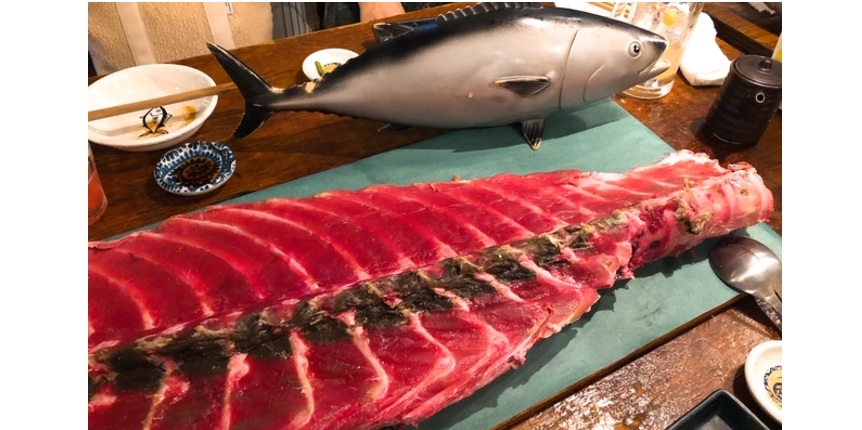 Maguro served with the bone
You scrape tuna meat off with spoon and eat.
If you order this dish, don't forget turn over the piece, there is a lot of meat on the other side too.
It is located in Nakano where is 5 minutes train ride from Shinjuku staiton.
The restaurant opens 5 pm. It is nearly impossible to get in the restaurant without reservation, but there may be openings on 5 pm or after 9:30 pm.