Free rental smartphone "handy"
Free rental smartphone "handy"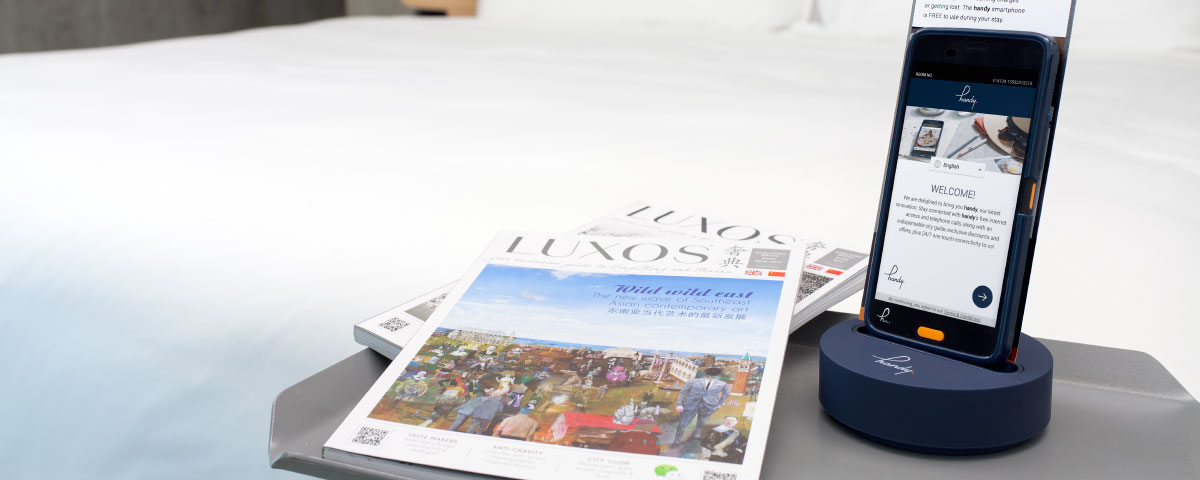 "handy" is a free rental smartphone available for your use both inside and outside of the hotel while you stay with us. Provided in each guest room.
Domestic and international (6 countries) calls, as well as internet usage are free of charge, allowing our guests to retrieve abundance of nearby tourism information while feeling safe and connected to our hotel.
handy feature (1) telephone calls & internet function
Free domestic phone calls

Inside and outside the guest rooms, unlimited domestic phone calls can be made free of charge.

International calls (6 countries)

Free phone calls can be made to certain countries and areas.

Free internet signal

Roaming or free wifi spot is unnecessary. Internet is accessible at anytime free of charge even when away from the hotel.
handy feature (2) Travel support function
Sightseeing & travel support

Recommended information nearby hotel and destination specific contents will support sightseeing and travels.

Downloading an app.

Feel free to download any apps you'd like, such as SNS and cameras.

Hotel information

We deliver the latest information in real time such as the products and services we offer.
handy feature (3) Safety function
Data wiping function

Feel safe with the data wiping function (auto, manual, or remote.)